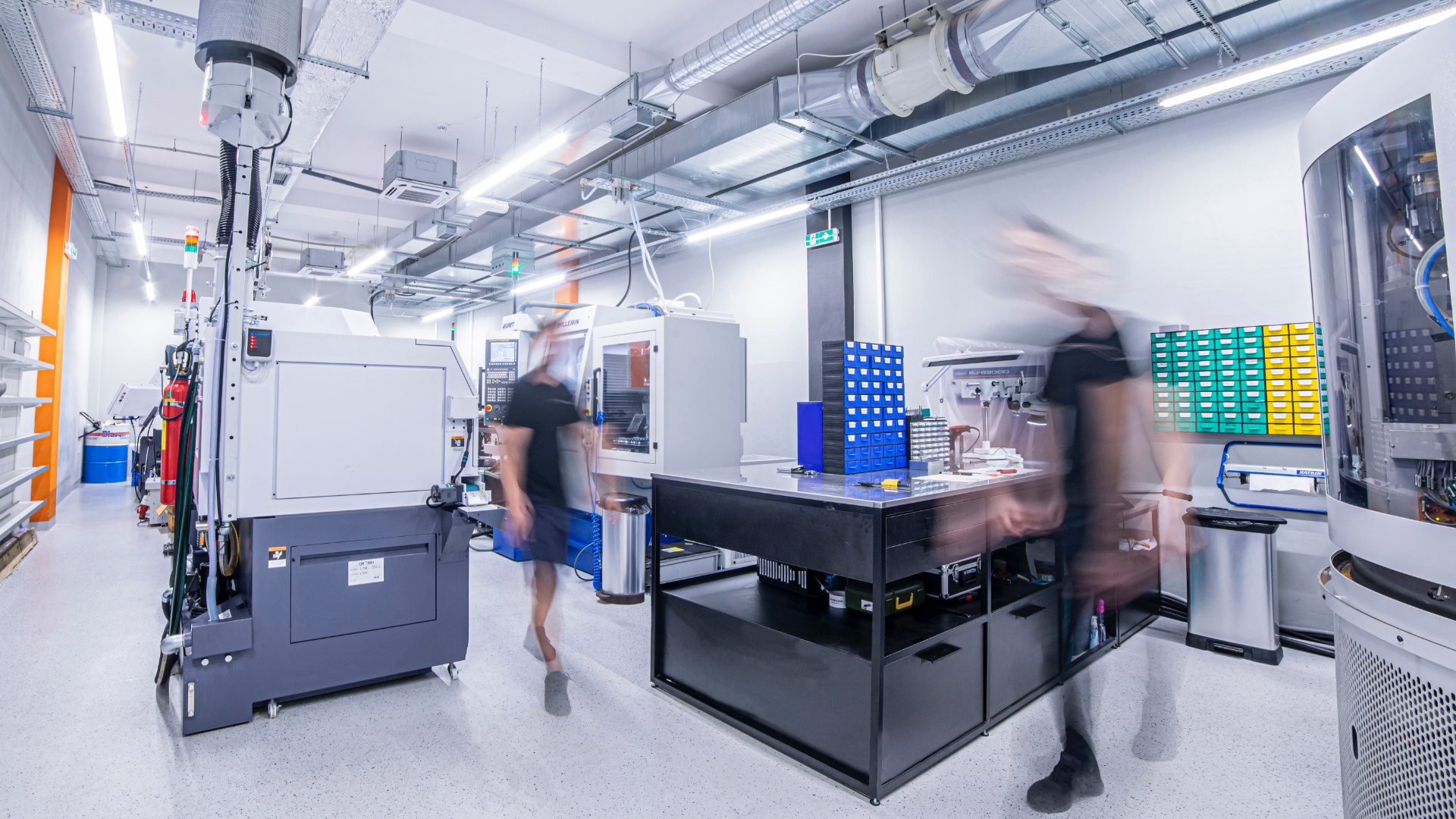 Based on the constantly growing expectations of the implant prosthetic market, our team of specialists systematically works on innovative solutions that meet your expectations.
The key factors in creating the APOLLO brand are also our work philosophy, care for the highest level and close relationships with Customers.
What are the products we offer?
Custom abutments: TITAN™, GOLD™, CoCr, CERCAM® (hybrid)
Bars, bridges, suprastructures: TITAN™, GOLD™, CrCo
SLM – Selective Laser Melting
Angulated screw-channel up to 28° (maximally up to 28°)
Case from multi-unit level or implant level
Crowns zirconia, e.max, PMMA
DISCOVER TECHNOLOGY
01.Precision
APOLLO IMPLANT COMPONENTS PRODUCTION – modern technologies, professional machine park guarantees precise workmanship of the products of the highest level.
02.Fitting
A wide and constantly expanding range of compatible implantological systems.
03.Quality control department
We take care of every detail, we strictly control the measurements and the quality of workmanship.
04.Qualified CAD
Team department: technical support and services.
05.APOLLO application
Quick and easy way of communication, gives the opportunity to edit, analysis and accept the project which optimizes the time in which it will go into production.
06.APOLLO ORDER PORTAL
Placing orders via the website.
07.APOLLO certificate
Modern technologies, professional machine park guarantees precise workmanship of the products of the highest level.
08.Lifetime warranty
LIFETIME WARRANTY – for TITAN™ and GOLD™ abutments.
09.Shipping in 48H
(If STL files are provided or from the moment the design is accepted by the client).
GO TO ORDERS
It is over 40 people that every day strives to ensure that your order is ready as quickly as possible.
It is 16 departments responsible for workflow directly or indirectly.
It is over 13 hours of work spend on the implementation and preparation of projects.
It is almost 50 compatible implant systems that you could work with.
It is nearly 50,000 realized works.
It is tons of the highest quality titanium alloy turned into completed cases.
It is a lifetime warranty for abutment and implant burdened with the APOLLO component.
It is hundreds of everyday smiles.
It is an endless amount of commitment to our work every day.
It is the support that you can count on every single day.
APOLLO TEAM. Meet us.
Want to know us better?
Contact us