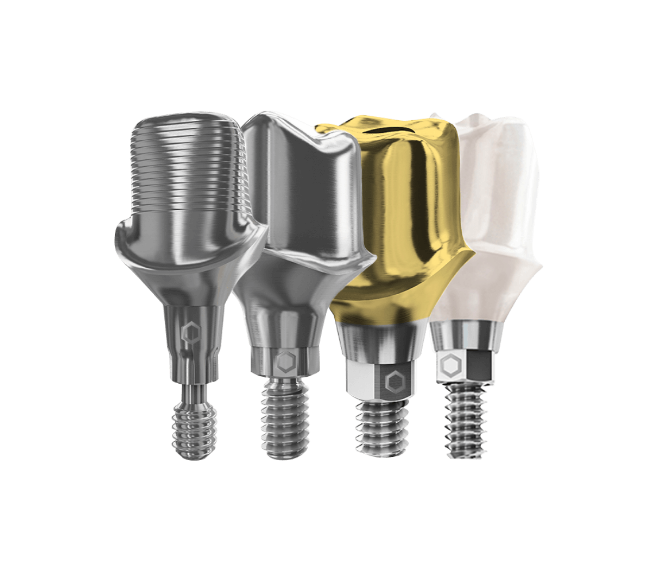 PERFECT CUSTOM
ABUTMENTS
Perfect
abutments
Unique from nature – the main advantage according to the standard solutions. The perfect fit made for each Patient, adjusted to the individual situation in the mouth and following the shape of the prepared tooth. Provide the best aesthetic of the final restoration.
Thanks to the use of biocompatible materials the biocompatibility are on the highest level.
Optimal design of the abutment shoulder reduces the probability of risk of pericementitis complications.
The customized shape of the emergence profile is a guarantee of optimal support for soft tissues.
An additional choice: Retention
Increase the connection surface between the abutment and the crown.
Result: Stable connection
STL file Service
Your case will be produced and shipped within 48 hours in whole Europe
Discover abutments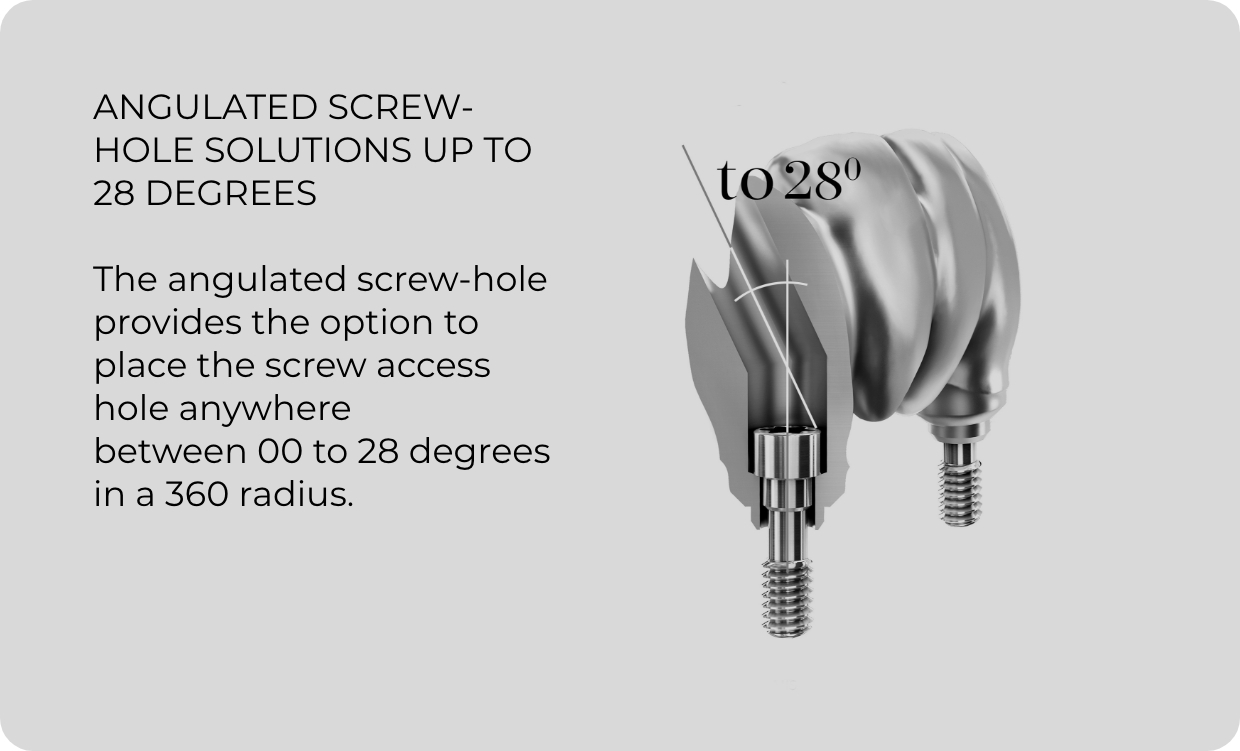 The angulated screw-hole provides the option to place the screw access hole anywhere between 0 to 28 in a 360 radius.
APOLLO Implant Systems