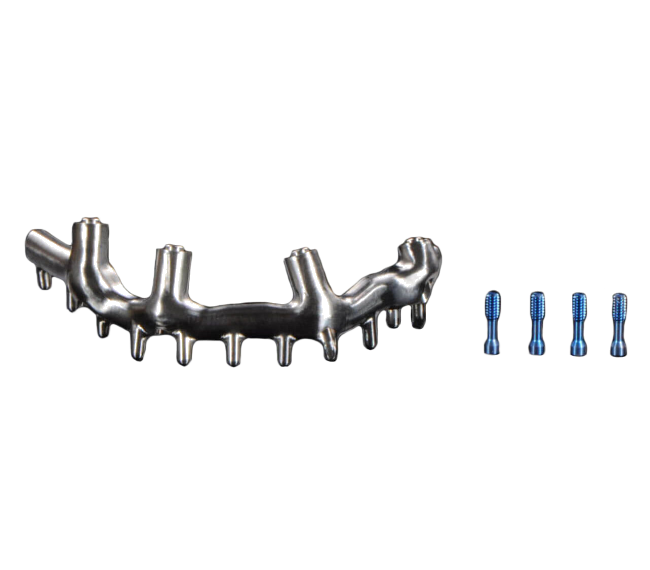 SCREW
RETAINED CASES
Available for most
implant systems
APOLLO IMPLANT COMPONENTS created a special offer for multi-implant cases: Structures, Supra-Structures, Implant Bridges and Implant Bars
based on multi-unit abutments. Thanks to this solution each case has a perfect passivity and tightness.
The offer is available for most implant systems.
FIVE TYPES OF SURFACES AVAILABLE
high polish
satin
standard
retention
deep retention
Discover abutments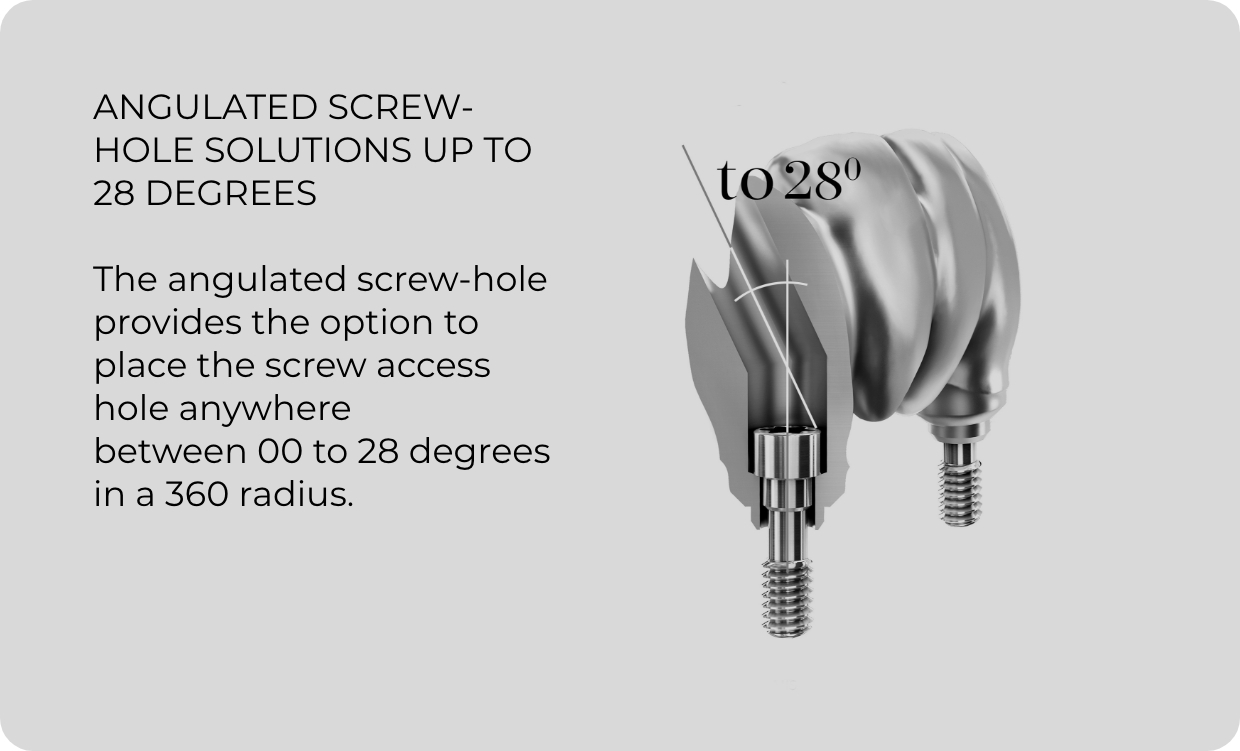 The angulated screw-hole provides the option to place the screw access hole anywhere between 0 to 28 in a 360 radius.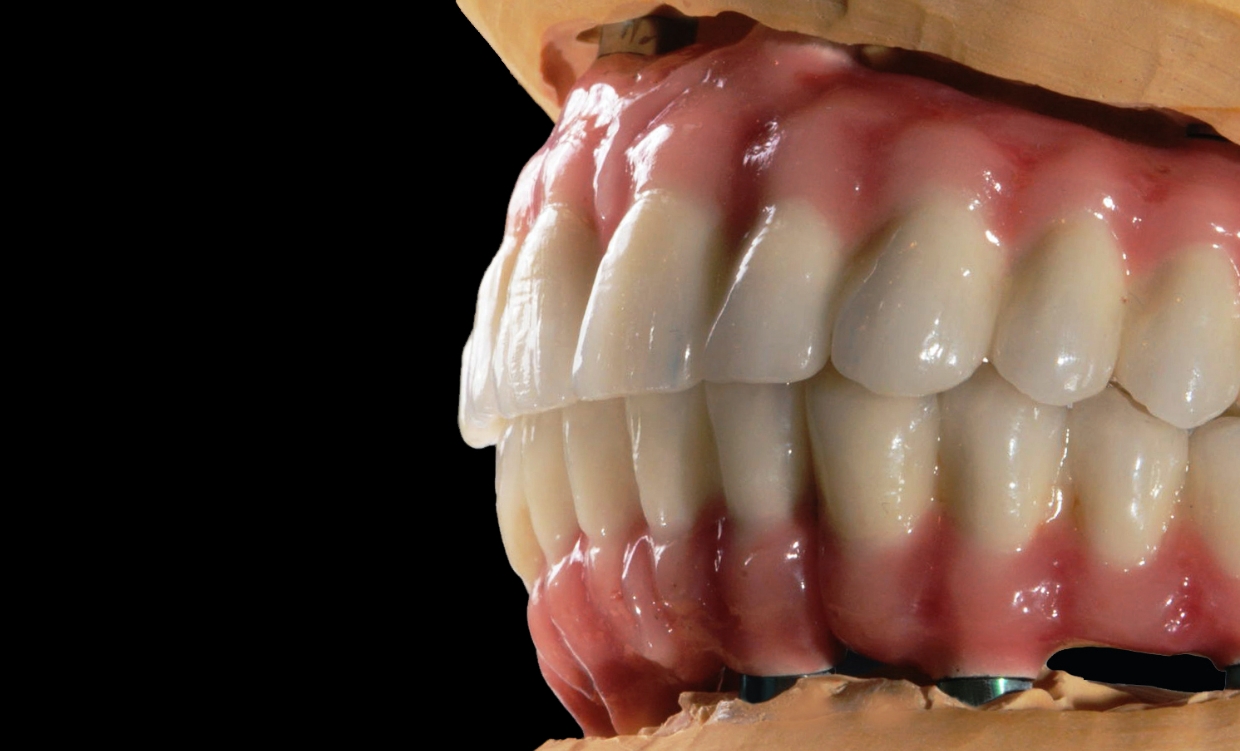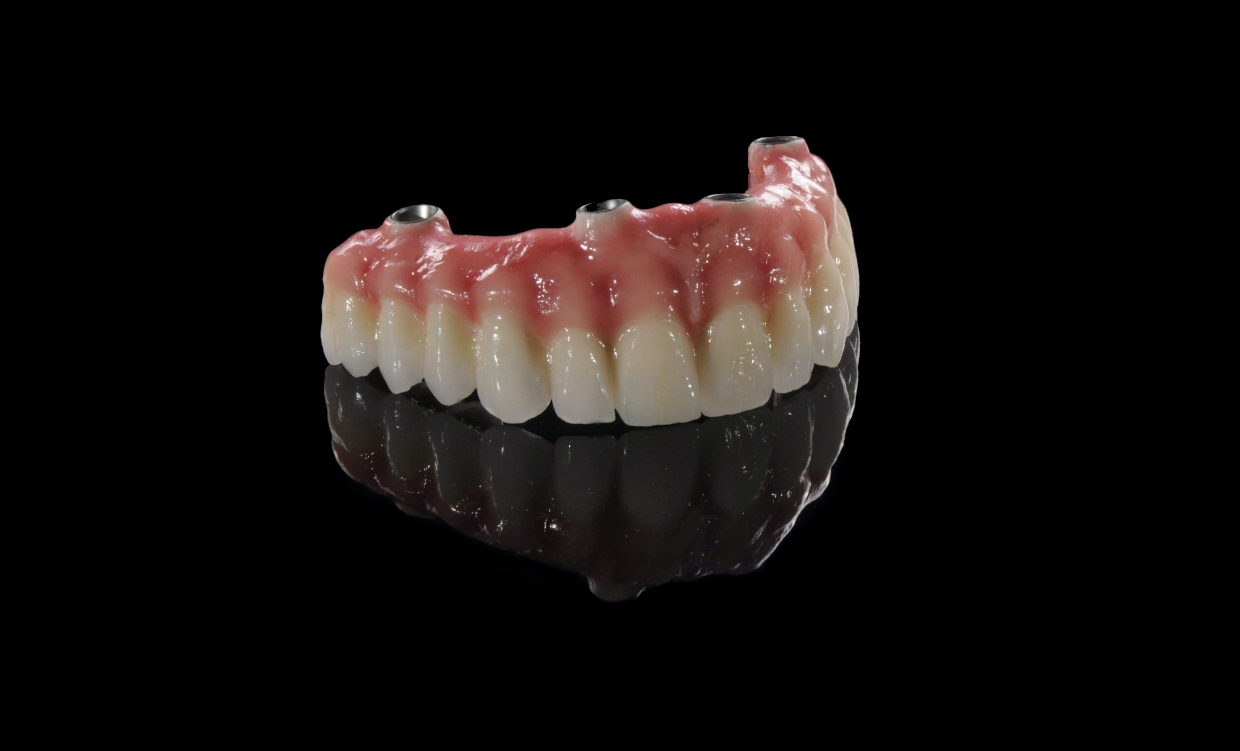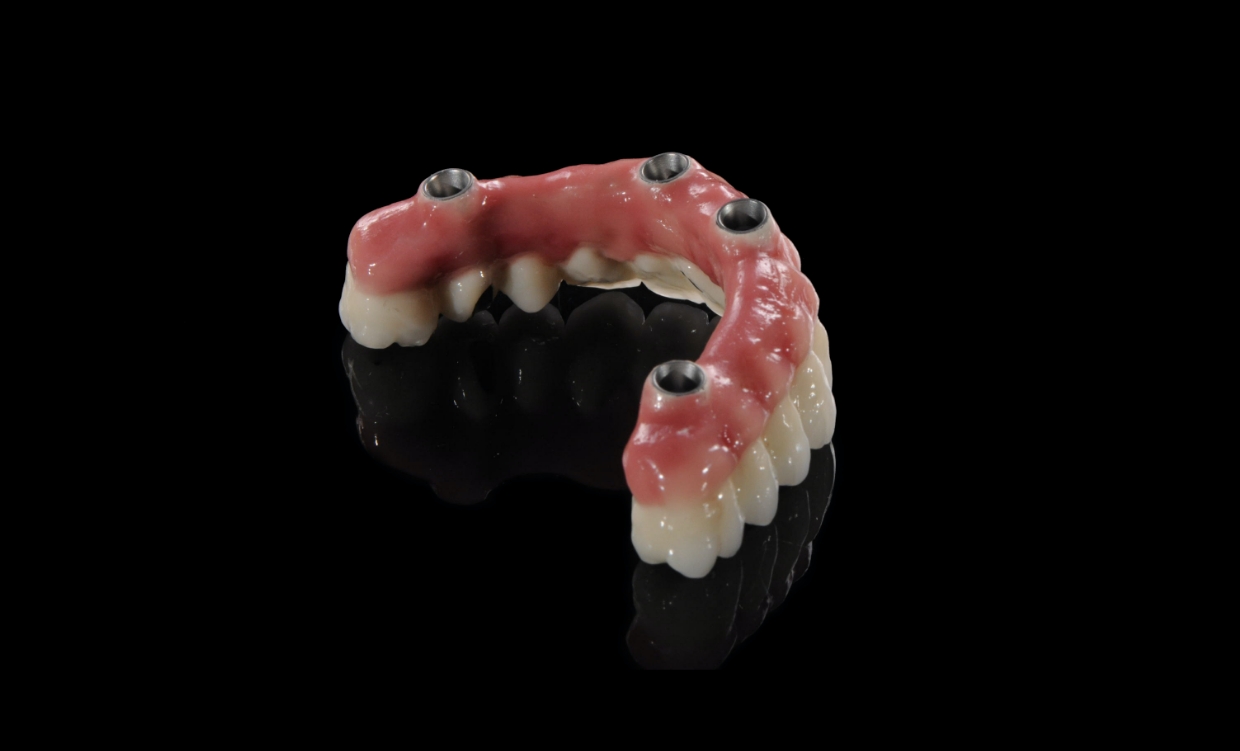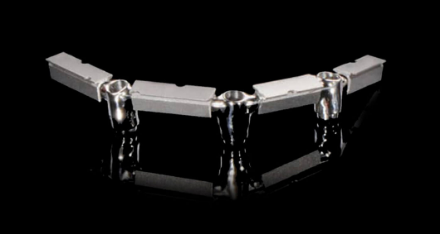 BAR
For removable dentures
Wide range of locks, attachments
Many shapes of bars
Material: TITANIUM
Surface: HIGH POLISH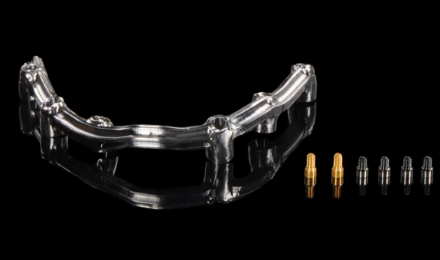 HYBRID BAR
For acrylic screw-retained cases
Possible implementation of retention holes
Possible angulated screw channel up to 28
Material: TITANIUM, CrCo
Surface: DEEP RETENTION and HIGH POLISH,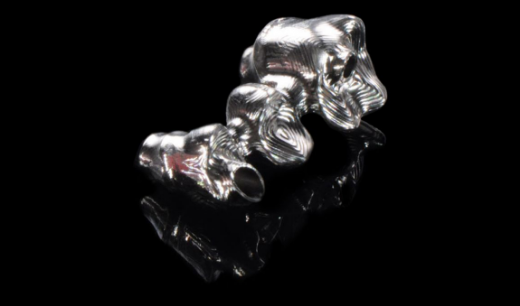 ANATOMICAL BRIDGE
For ceramic or composite veneering cases
Possible angulated screw channel up to 28
Material: TITANIUM, CrCo
Surface: RETENTION, STANDARD, SATIN, HIGH POLISH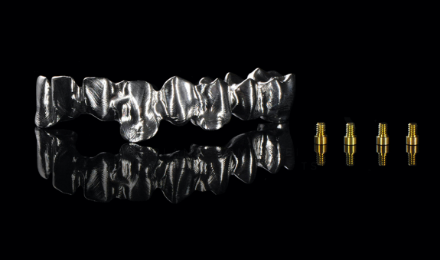 SCREW RETAINED BRIDGE WITH SOFT TISSUE
For ceramic or composite veneering cases
Possible angulated screw channel up to 28
Material: TITANIUM, CrCo
Surface: RETENTION, STANDARD, SATIN, HIGH POLISH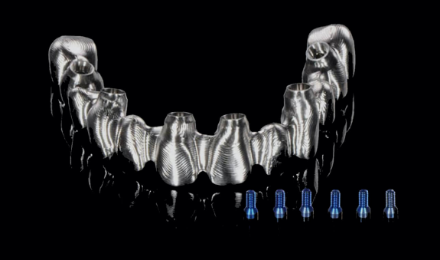 SUPRASTRUCTURE
Screw retained bridge with cemented crowns
Possible angulated screw channel up to 28
Material: TITANIUM, CrCo, PEEK, BioHPP
Surface: RETENTION, STANDARD, SATIN, HIGH POLISH
PLACE YOUR ORDER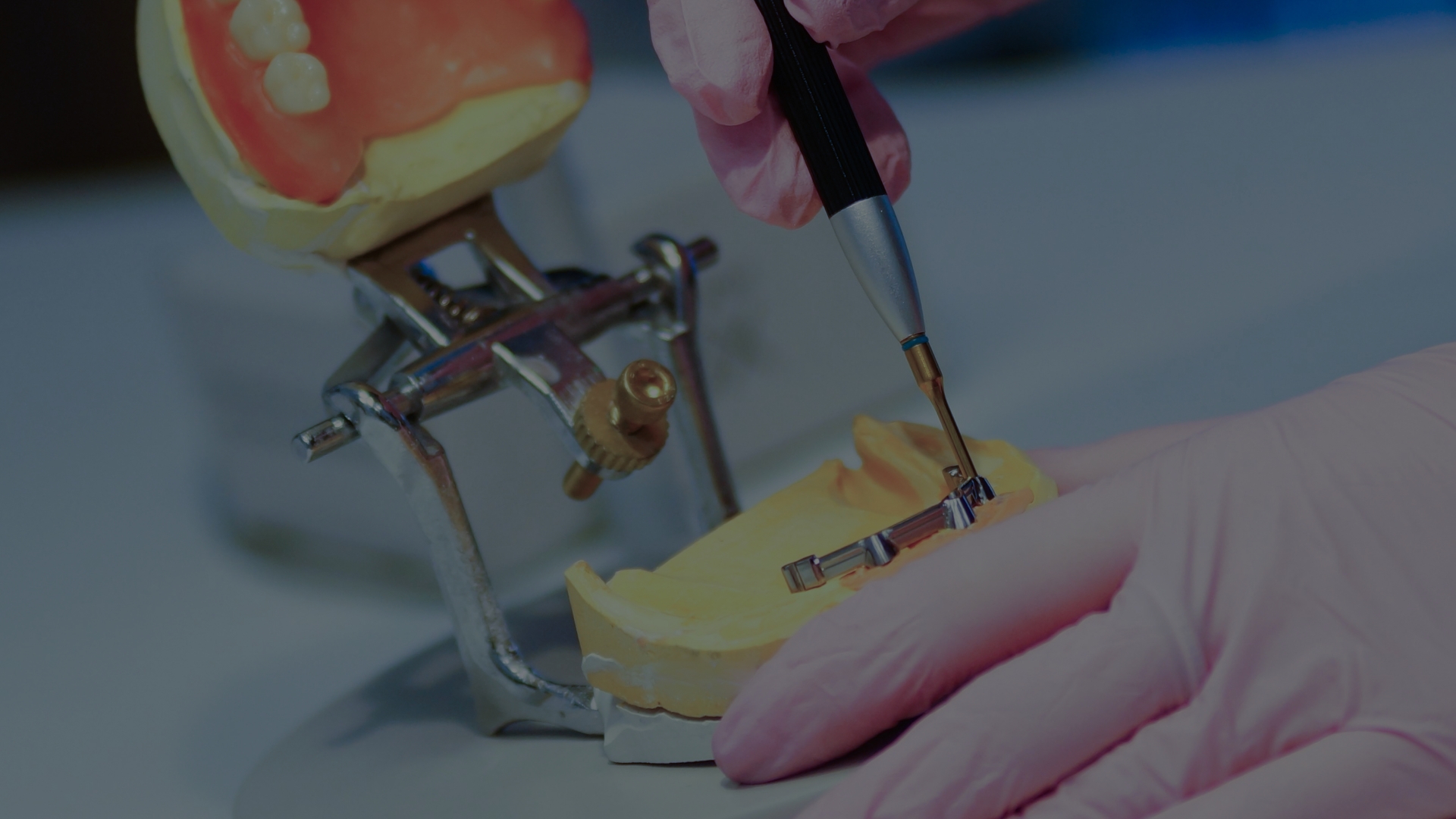 Thanks to this solution each case has a perfect passivity and tightness